Different ways to stimulate the clitoris
The clitoris is often seen as the holy grail of the female sex organs. After all, the vast majority of women need this spot to be stimulated in order to be fully satisfied or reach an orgasm. So, how can you stimulate the clitoris? Well, there are so many different ways! Read on to discover more.
The tip of the iceberg: the clitoris
For most women, the clitoris is the most sensitive spot on their body. It's located between the outer labia, right where the inner labia meet. However, this is just the visible part – it's the tip of the iceberg, as the clitoris has two internal parts as well! Nevertheless, when we talk about clitoral stimulation, we're generally referring to the stimulation of the visible, external spot.

Did you know… that about 70% of women need clitoral stimulation to reach an orgasm?
Stimulating the clitoris in different ways
There are different ways to stimulate your (or your partner's) clitoris. While many women can easily stimulate this area by hand while masturbating, there are also plenty of tools, or clitoral vibrators, that are specifically designed to satisfy this sensitive area.
Clitoris stimulation with the wand vibrator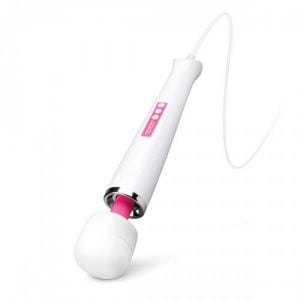 Powerful vibrations
Also serves as a massage device
Can be used during sex with a partner
Easy to reach orgasms with
The wand vibrator is mainly intended for massages, but it's also perfect for intimate stimulation. The massage head of the toy can be comfortably placed against the clitoris, allowing the powerful vibrations to stimulate the area in a targeted way. Because the vibrations can be very powerful, a wand vibrator is quite suitable for women who usually have difficulty reaching an orgasm. That's why the wand vibrator can also be used during sex, when vaginal or anal penetration is not satisfactory.

"The wand vibrator is not only a massager, it's also a powerful clitoral stimulator."
Wand vibrator attachments
To add extra stimulation, it's possible to add a special attachment to the wand vibrator. Many attachments have an extra stimulating structure, but some are also designed for internal use.
Clitoris stimulation with an air pressure vibrator
Unique technology with air pressure waves
Sensation comparable to oral sex
Orgasm is reached particularly quickly
Suitable for women who have difficulty coming
Another popular toy is the air pressure vibrator. This type of toy uses a revolutionary technology: air pressure stimulation. The toys can be recognised by a nozzle which can be placed on the clitoris. Through this nozzle, the vibrator creates pulsating air pressure waves, which stimulate the clitoris in a targeted way. This creates a kind of sucking effect.
Many women find this method of stimulation very unique, and they often reach an orgasm very quickly. Women who have difficulty climaxing can also benefit from this toy.
Quality air pressure stimulators: Womanizer and Satisfyer
Clitoral stimulation with the mini vibrator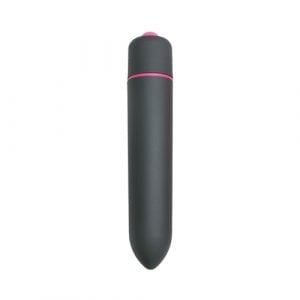 Compact toy
Handy to take anywhere
Targeted stimulation
Discreet appearance
The mini vibrator is a classic among clitoris stimulators. It's a compact, handy toy that can be taken anywhere. The main purpose of the toy is external stimulation, although internal stimulation is also possible.
The mini vibrator is also great to enjoy during sex. Especially when penetration is not enough, a mini vibrator can be a nice addition.

Did you know… that a mini vibrator is also perfect for stimulating the vaginal opening, nipples, perineum, and the sphincter (anus)?
Different kinds of mini vibrators
The pocket vibrator is a small and powerful mini vibrator intended for external use. It can be recognised by the nubs on the top. Some pocket vibrators have different attachments with various structures.
The lipstick vibrator is nothing more than a mini vibrator that looks like a lipstick! It's very discreet. This makes the toy especially useful for women who want to take it everywhere or put it on their nightstand.
The bullet vibrator is similar to the lipstick vibrator, but it has the appearance of a bullet. They often have a pointed head that stimulates the clitoris very specifically.
Clitoral stimulation with a lay-on vibrator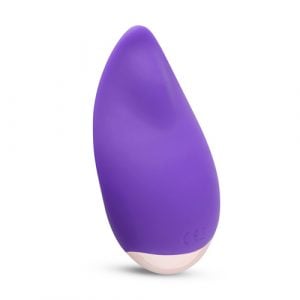 Stylish and ergonomic design
Stimulates a larger erogenous area
Intended for external stimulation
Great for lesbian couples
Similar to the mini vibrator, the lay-on vibrator is intended for external use. A clear difference, however, is that the lay-on vibrator stimulates a larger area. Therefore, the vibrations cover a wider erogenous area. This type of vibrator is often very stylish and ergonomically shaped, so you don't have to do anything else besides placing the toy on the vulva. Enjoy!

Tip: The lay-on vibrator is very suitable for lesbian couples, where the women can put the toy between their vulvas.
Clitoris and G-spot stimulation with a tarzan vibrator
Clitoris and G-spot stimulation
Internal and external
For women who are looking for a combination of clitoral and G-spot stimulation, the tarzan vibrator (also known as a rabbit vibrator) is the perfect solution. This popular toy consists of an internal and external part, with the internal part stimulating the G-spot. To provide that extra stimulation many women need, the external piece is designed to perfectly reach the clitoris.
Clitoris gel for extra stimulation
Although a toy can have a great effect, some women like to experiment with extra sensations. To give clitoral stimulation just that little bit extra, you can use stimulating clitoral gel. It has an exciting and stimulating effect and provides arousing friction in combination with a sex toy!
How would you like to stimulate the clitoris?
Relevant stories
Tags
clitoris stimulation
Sex toy
toys
vibrator