Giving or receiving oral sex is perhaps the most intimate part of sex with a partner. While penetration can be quite raw and sometimes even distant, oral sex is actually quite intimate. You make yourself very vulnerable as both a receiver and giver. As a giver, you may have to deal with insecurities about your oral skills. Am I doing it right? Does he like it? How long should I go on? In this article, we'll give you some basic tips on how to give an unforgettable blow job.
What is a blow job?
Blow job, sucking, fellatio, oral sex… there are many names for orally stimulating a penis. And all these names have different literal meanings: a blow job suggests something involving blowing, while sucking means the opposite. In general, we all know what is meant by blow jobs. You take a penis in your mouth and move it up and down, but the different names can make it quite confusing! It's normal if you're feeling insecure or if have questions about giving oral sex. Let's go through some tips that'll get you started.
How do you give a blow job?
You give your (sex) partner a blow job because you want to spoil him and give him a treat, but don't forget that you have sex mostly for yourself! So whatever you do, you may – no, should – also enjoy it yourself. Some people don't enjoy giving a blow job at all and that's totally fine. If you feel the same, skip it entirely and don't do it at all!
Would you like to give your partner a blow job, but are you not sure where and how to start? Read on for some helpful tips.

"Remember that you have sex mostly for yourself!"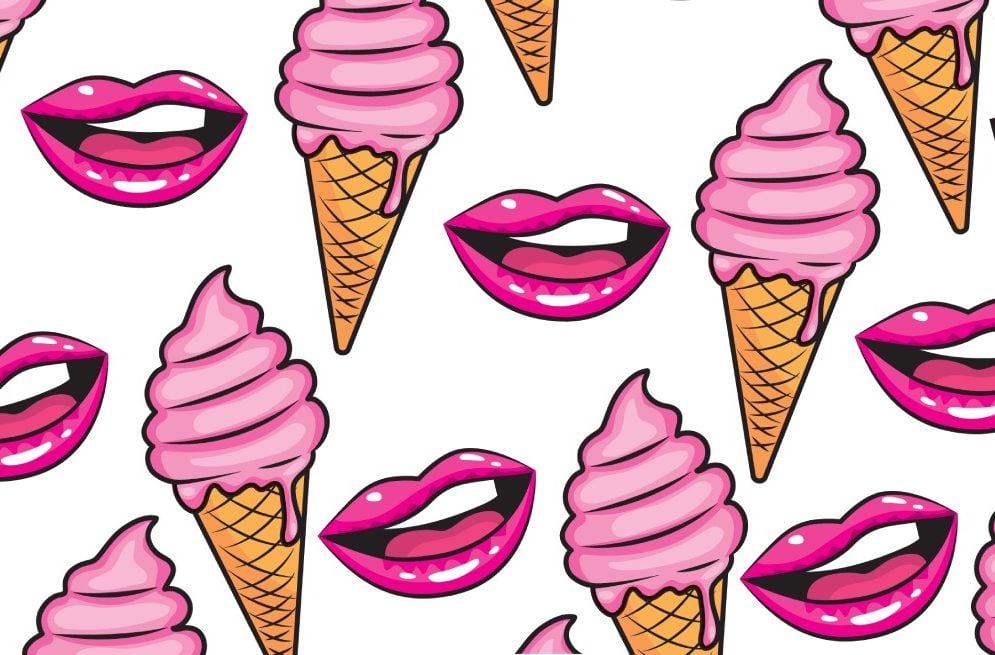 Slow & steady
As with all sexual acts with a partner, slow & steady is the magic term. You don't want to hit your target full force right away. So don't take off your (sex) partner's trousers and shove his penis deep down your throat. No, start kissing, and then first slide your hand over his penis, give him some hand action, and then slowly move your head down. Meanwhile, kiss him on his jaw, on his neck, neck, belly…. Then, when you finally arrive at his penis, keep going slow.
First kiss his groin and the underside of his penis. Slowly kiss and lick the shaft of his penis and indulge his glans with your tongue and wet lips before taking his penis all the way into your mouth. Move slowly and hold what you're doing for a while before moving to the next point. This way, you'll make him beg for more!
Communicate
Sex can be hard, but it gets easier when you communicate. No two people are the same, so there is no magic formula or technique that makes everyone automatically climax. What one person finds amazing can do absolutely nothing for another. Communication is key when giving a good blowjob. Some like it fast, others like it slow. Ask if he likes it and if you should move harder/softer/faster/slower.
You can also communicate to him that you like what you're doing as well. Moan every now and then to let him know!

"No person is the same, so unfortunately there's no magic formula that works for everyone."
A delicious treat
After slowly making your way to his penis, you take it into your mouth.  The nice thing is that your mouth is moist by itself and will only get wetter during the blow job. This makes it easier for you and even better for him! Next, it's not just a matter of moving up and down. It's a bit like you've just discovered the world's tastiest candy cane. You want to taste it all over, and as you move your mouth from top to bottom, your tongue glides everywhere. You don't want to miss an inch of this yumminess!

"It's a bit like you've just discovered the world's tastiest candy cane."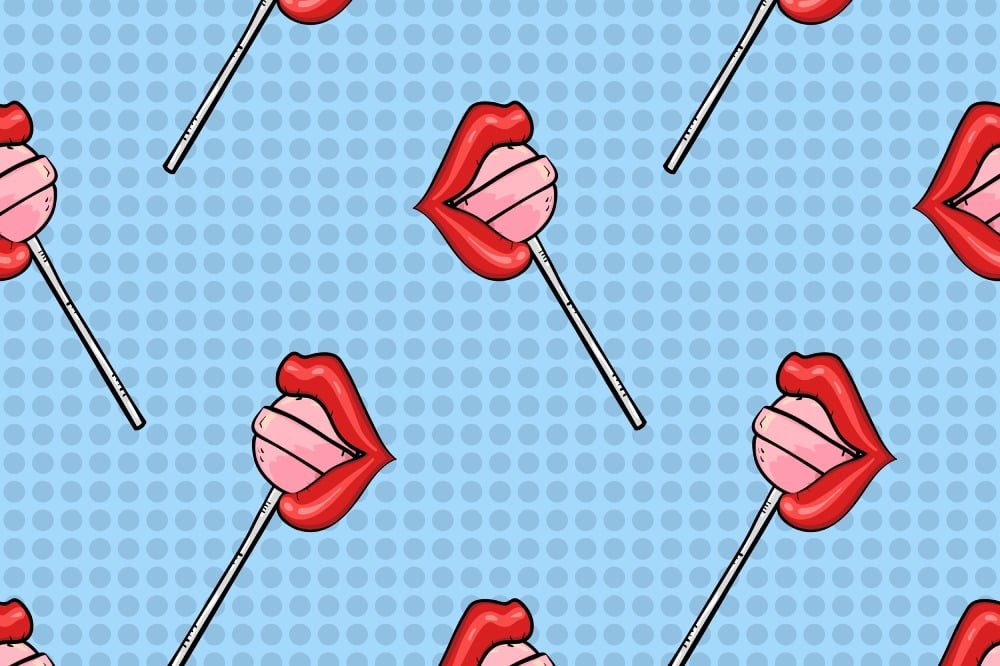 Hands, no teeth
When giving a blow job, don't forget your hands. Use them to pamper his balls and to jerk him off at the same time. Think of your hand as an extension of your mouth and move your hand and mouth at the same time. Never use your teeth!
By the way, you can also use your free hand to touch yourself. You can ask what he thinks about that, but most men actually find it very sexy to watch you play with yourself while you blow him.
Sucking
You don't have to pretend like you're sucking on a thick milkshake, but a little sucking does make your blow job better. You make your mouth tighter so the sensation is more intense for him. When you don't suck, your mouth is a hollow space. When you do, your mouth closes all the way tight around his penis. The harder you suck, the tighter it gets.

Eye contact
While sucking, try to make eye contact every now and then. You'll see that this will excite him even more. The sight of you enjoying his penis will probably make him climax faster. Besides, it allows you to see how he enjoys your skills.
You're the boss
You may notice that your partner moves a little during the blow job. That can be nice and help you with the rhythm. But some men try to control things too much and push their boner hard and deep into your throat. During the blow job, you're the boss, so if you don't like that, you can and should just say so. Do you find it arousing? Stop blowing him, look up and say, "I'm the boss, I've got this" or "Lie down and let me spoil you." That's how you get the message across in a sexy way.

Also read: How to deepthroat like a pro
To swallow or not to swallow?
And then the moment has arrived. Your hard work has paid off, and he is about to come. Decide for yourself whether he can come in your mouth. After all, you don't have to say yes to this! If you don't feel comfortable with that, you can just say so. Usually men do indicate that they're about to come and you can finish the job with your hand.
Do you want him to come in your mouth? Then continue the blow job. When you feel him come and you feel the cum in your mouth, don't stop immediately but continue very gently for a while. This is because his sperm comes out in waves and if you stop too soon, his orgasm will be less intense.
What's your very best tip for giving a blow job?
Relevant stories
Tags
blowjob
fellatio
oral sex