Pegging – A popular sex trend
The ultimate latest sex trend is pegging! Despite its growing popularity, not everyone is familiar with the term 'pegging'. In this blog, we'll give you the details about what this sexual act involves and give you a couple of tips and tricks to get you started with pegging!
What is pegging?
Pegging is a sexual act where the woman penetrates the man's anus with a strap-on dildo, or just a 'strap-on' for short. Anal stimulation is highly pleasurable for men because it stimulates the prostate. The prostate is located in an area where many nerve endings come together and where the erection and orgasm are regulated. This means stimulating the prostate can result in an intense orgasm!

Many heterosexual males enjoy anal stimulation, so this is definitely not only for homosexual men!
Penetration with a strap-on: what do you need?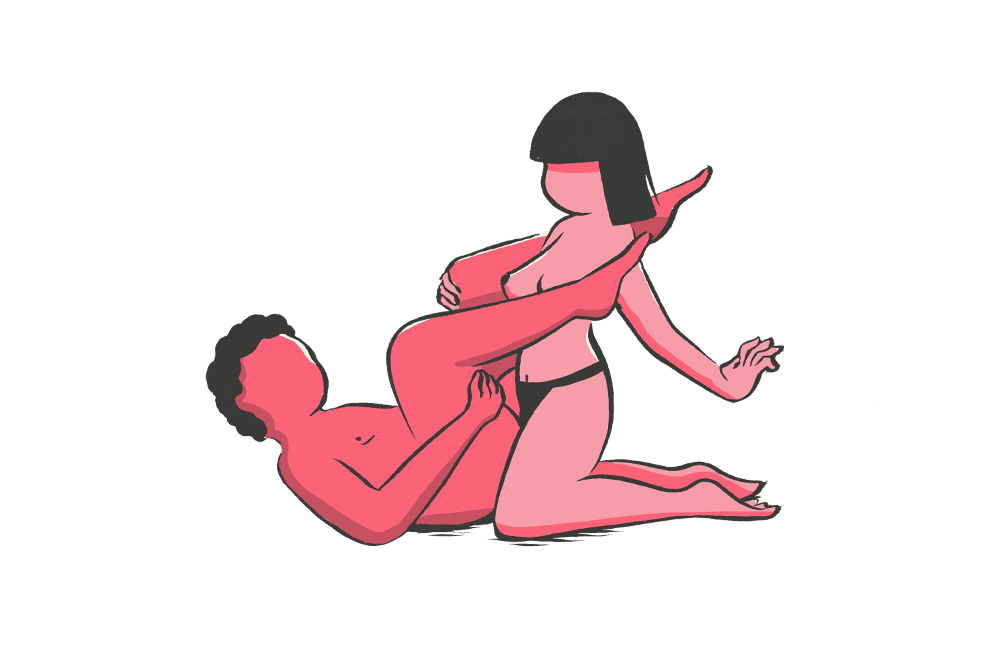 The strap-on is made up of two elements: a strap-on harness or corset and a strap-on dildo.
Strap-on harness
The strap-on harness comes in many different sizes and materials. Many harnesses have adjustable straps so they can be worn by people of different sizes and in different postures. Harnesses made from nylon, polyester or PVC are a comfortable fit to wear, while leather harnesses are less sturdy but last longer.
Strap-on dildo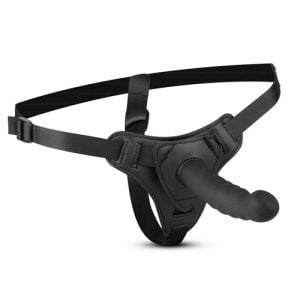 Men get the most stimulation out of a dildo with a special end that optimally stimulates the prostate. You can recognise a prostate dildo by its curved shaft and rounded head.
Tip! Are you new to the world of pegging? Then the Beginner's Strap-on is a great strap-on to get started with. This strap-on is sold as a set.
Double penetration strap-on dildo
Would you like to be stimulated as a woman as well while pegging? Choose a double strap-on, a strap-on that is made with two dildos. On the inside of the harness is a second dildo which can be inserted vaginally by the wearer. Are you buying the harness and dildos separately? Make sure that you buy a harness with a double attachment.
Strap-ons for men and lesbian couples
Men can also wear a strap-on dildo. There are special hollow strap-on dildo models, for instance. The dildo acts as a sleeve, allowing you to increase the length or the girth of the penis. Men with erectile dysfunction can also benefit from a hollow strap-on dildo.
Although the strap-on is popular for pegging, it is also a perfect toy for lesbian couples. The double penetration strap-on dildos are a popular way to stimulate both partners through penetration. The strapless strap-on has also been developed especially for the ladies. With this type of dildo, you don't need a harness: the short section can be inserted vaginally while the other part is used to penetrate your partner.

The strapless strap-on is not very suitable for heterosexual couples because the design isn't very comfortable for the man on the receiving end.
Tips for the perfect pegging experience
Does pegging sound like a great experience to you? Then you need to bear in mind a couple of things:
Always use a lubricant during anal sex. For pegging, your best option is to choose a water-based lubricant.
Always use the toy with one partner to prevent contamination with STDs. Condoms are also a good form of protection.
Respect each other's boundaries.
Stop immediately if the anal penetration hurts.
If you use a toy for anal sex, you need to thoroughly clean the toy before using it vaginally.
What do you think of this trend? Have you had any experiences with pegging? Let us know in the comments!
Relevant stories
Tags
anal
anal sex
anal sex toys
lesbian sex
pegging
pegging sex
strap-on
strap-on dildo
strapon
strapon pegging