Want to know how to discuss sexual desires in your relationship? Read on!
Everyone knows that communication is very important in a relationship – we might even say that it forms the most important foundation. Talking about your sex life and sexual desires is just as important as discussing other matters such as finances and the division of household tasks. But what's the best way to do it? You don't want to scare your partner off, make them feel rejected, or make them feel like they're doing something wrong.
#1 Talk about what you'd like, not about what's not going well
The key to a successful conversation is to not discuss what's not going well, but talk about what you'd like to experience instead. If you start blaming your partner or mentioning things you miss in your sexual relationship, your partner may feel attacked.
Avoid: "You hardly ever give me oral sex, and I never feel like you really want me."
Say: "I'd love to have oral sex from time to time. And you know what really turns me on? Seeing that you're super aroused and that you want to do kinky things with me."
#2 Don't be embarrassed
A good relationship is founded on communication, trust and respect. If you have a good relationship, you know that your partner respects you and that they'd never judge you. You should never be ashamed of your sexual desires. If the things you want are a bit far-out for your partner, be sure to bring them up carefully. Don't think that you'll start using double strap-on dildos right away if you've never used a toy before.

"You should never be ashamed of your sexual desires."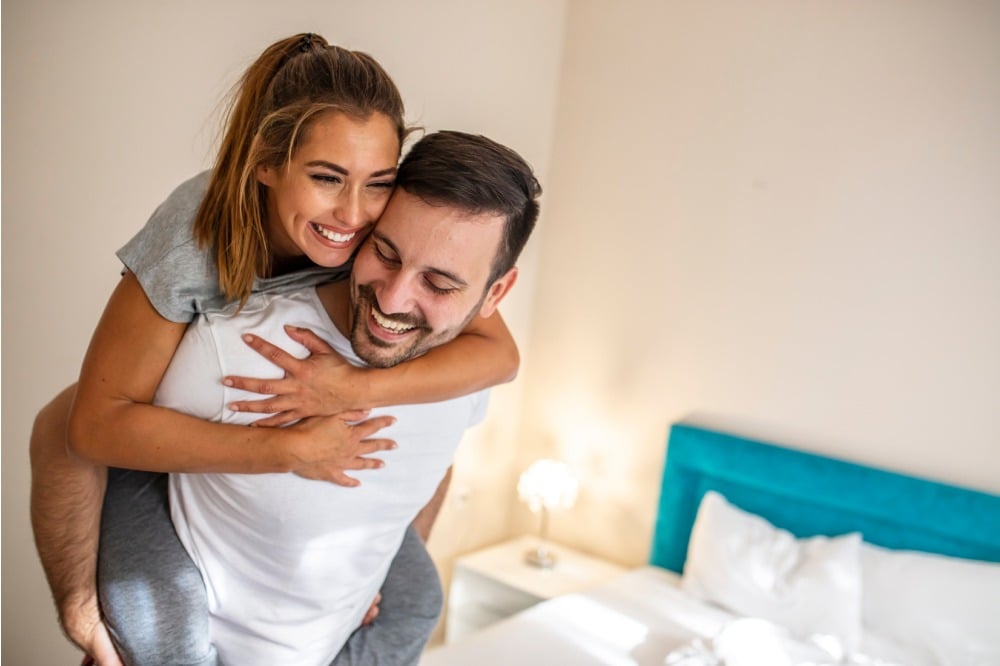 #3 Your desires matter!
Desires that are more 'advanced' are definitely not less important. Just because you've got a unique fantasy doesn't mean that it doesn't matter or that you shouldn't talk about it. Would you love for your partner to massage your toes during sex, but have you never heard anyone else talk about it? Well, that certainly doesn't make you weird or strange! Always remember that.
#4 Use an erotic game
Still nervous about discussing your sexual desires with your partner? Fortunately, there are games with erotic questions and exercises that can help you! Discover Your Lover offers exciting assignments and questions about sex, as well as personal questions. Examples are "What really turns you on?", "What would you like to try sexually?", or "Do you have a secret sex fantasy?". These questions give you the opportunity to start a conversation with your partner in a subtle way. Erotic games not only ensure a fun evening, they can also help you communicate!
Do you find it difficult to discuss your desires with your partner?
Respond or ask a question
Tags
communication
relationship
sexual desires
sexual fantasies