6 festive positions for a banging new year!
Of course, the holidays are always enjoyable, but it comes with stressful times as well! From stocking up on presents and picking out the perfect outfit for the family dinner, to planning the New Year's Eve party. With so much on your mind, it's not surprising that you want to unwind with some sexy relaxation! That's why we're sharing the 6 most fun Christmas positions to end the year on a high note.
1. Reindeer-style
This position is similar to doggystyle, where the man sits behind his partner. In the reindeer version, however, he imagines you as a cute little reindeer helping Santa bring presents around. He holds your hair as if he's holding the reins of the sleigh. Should you have a cute reindeer hairband lying around in the house, it's definitely fun to put it on!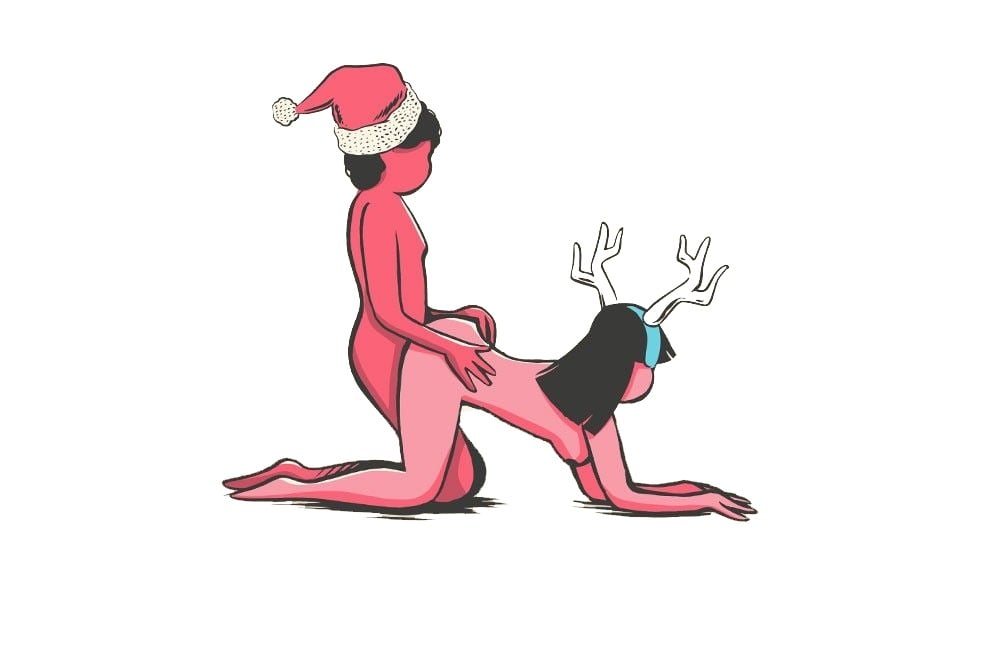 Tip for kinksters: You can also use a ball-gag with this position!
2. Santa's lap dance
Santa, have you been naughty yourself? If you really want to surprise your partner in an appropriate way, then a lap dance in a sexy Santa costume or with a pretty red bow tie is the way to go! Whisper all the dirty things you want for Christmas while you do your thing on his lap. With a bit of luck, your wishes may even come true right away!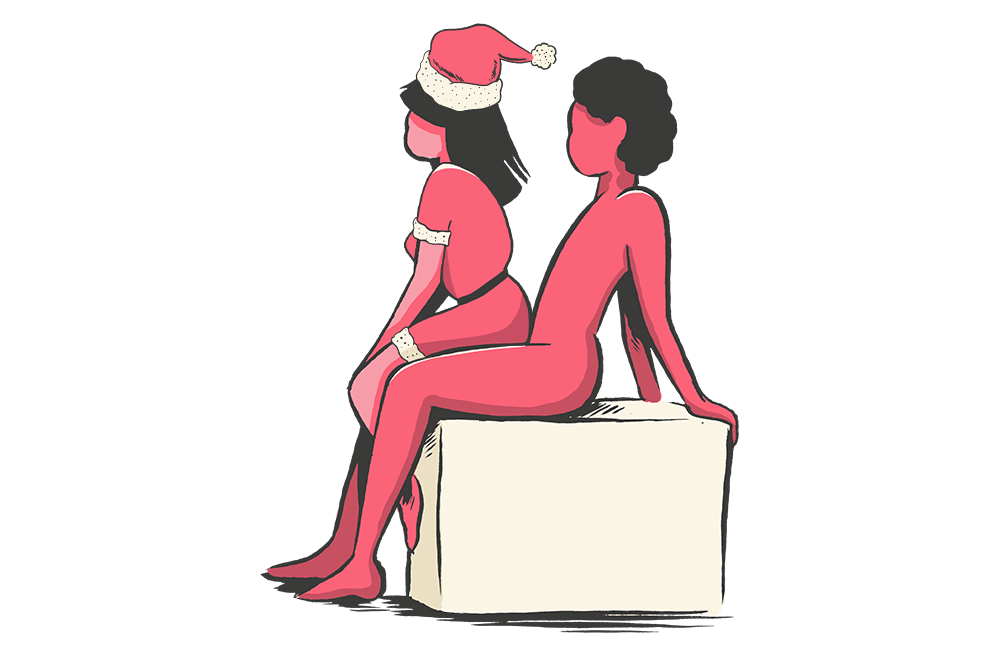 3. Party Popper
The Party Popper is all about popping his "bottle". The receiving party sits on top in the reverse cowgirl position with their hand between his legs. They reach for the giving party's balls to offer some extra stimulation. Jingle balls, jingle balls, jingle all the way… Use a stimulating lubricant or massage oil.
4. The gift
Turn your partner into a living gift by tying them up with a bondage bow! Use a beautiful satin ribbon and take control. Soft bondage cuffs are perfect when neither of you have much experience with BDSM yet, but want to experiment.
Also read: Bondage techniques for the bedroom explained
5. Scrooge McDick
The most passionate sex often comes after a frustrating visit to your in-laws. Try to turn each other on as much as possible during the drive back, and when you get home, jump right on it like a wild reindeer! And remember: the weather outside is frightful, so leave your clothes on!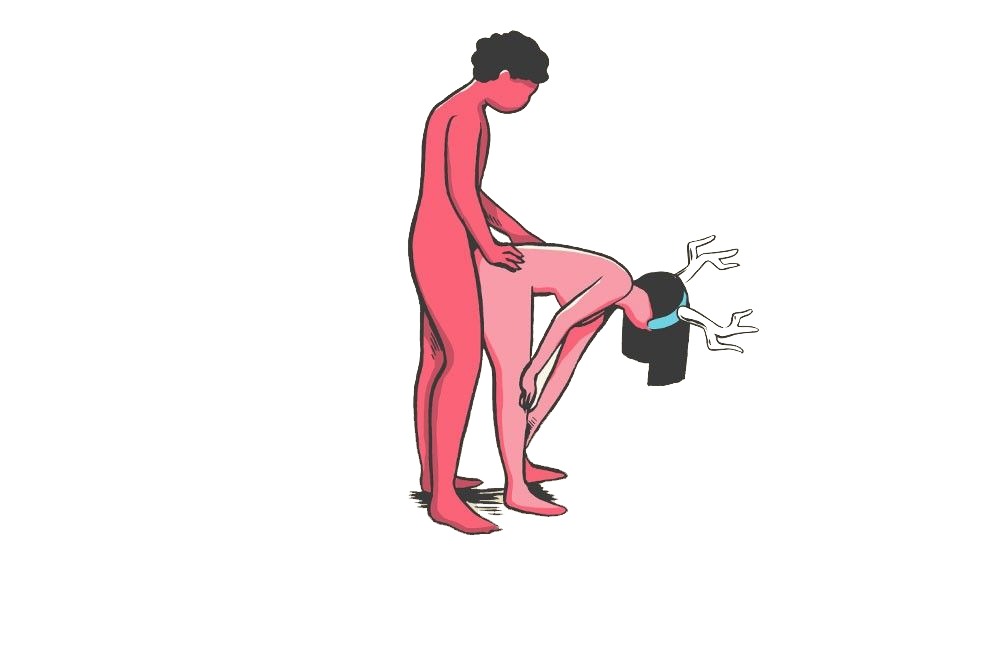 6. Banging Tip
This is the position for ladies who like a little something extra. As spooning leaves your hands free, you can do all sorts of things with them. For example, play with a vibrator to stimulate her clitoris or nipples. Or get the party going and pop a bottle of champagne for extra fun! What a smashing end to the year!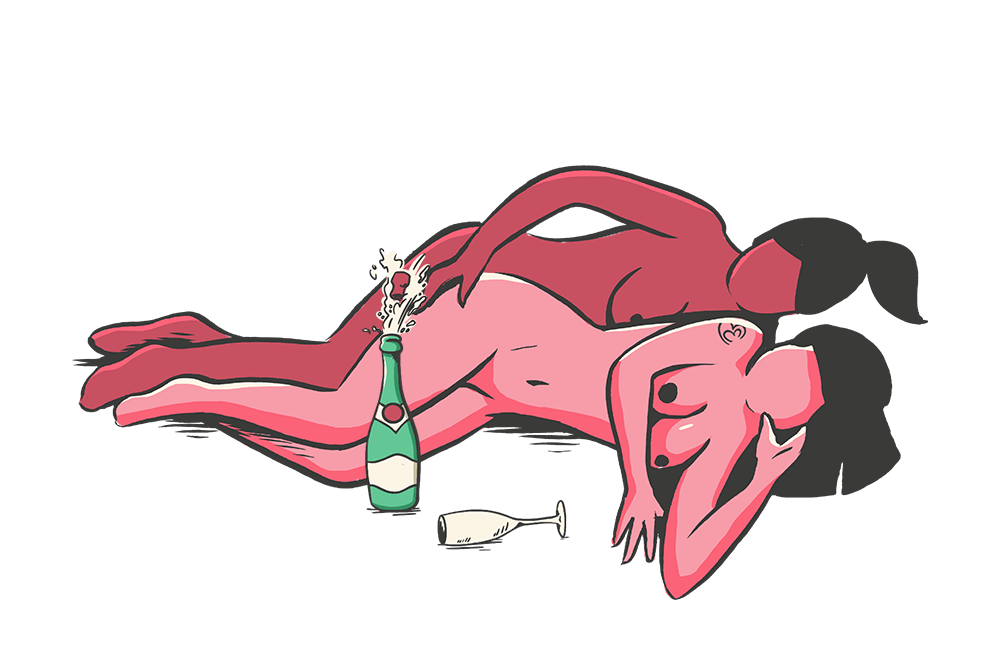 Also read: 6 sex positions for sexy solo sex!
Which Christmas positions would you like to try out? Let us know in a comment!
Relevant stories
Tags
christmas
new year
sex positions
tips for couples