The pleasure of prostate massage: the male G-spot
Have you ever heard of a prostate massage? Maybe you've been curious about it for a while, or perhaps you find it a bit weird and think it's not for you. But believe us: an orgasm through prostate stimulation is incredibly delicious! In this article, we'll explain how you can spoil yourself or your partner with a wonderful G-spot massage!

The prostate: the male G-spot
For years, both women's and men's magazines have written about the female G-spot and where to find it. But now it's time to put the male G-spot in the spotlight as well. For a wonderful, intense (and multiple) orgasm, everyone should know how to stimulate the prostate.
Before we talk more about it, you really should know exactly what you're dealing with! In scientific terms: his G-spot is the prostate gland. It's located between the anus and the scrotum. All the nerves that cause his erections, orgasms, and ejaculations meet here. The prostate gland takes care of the production and transport of seminal fluid.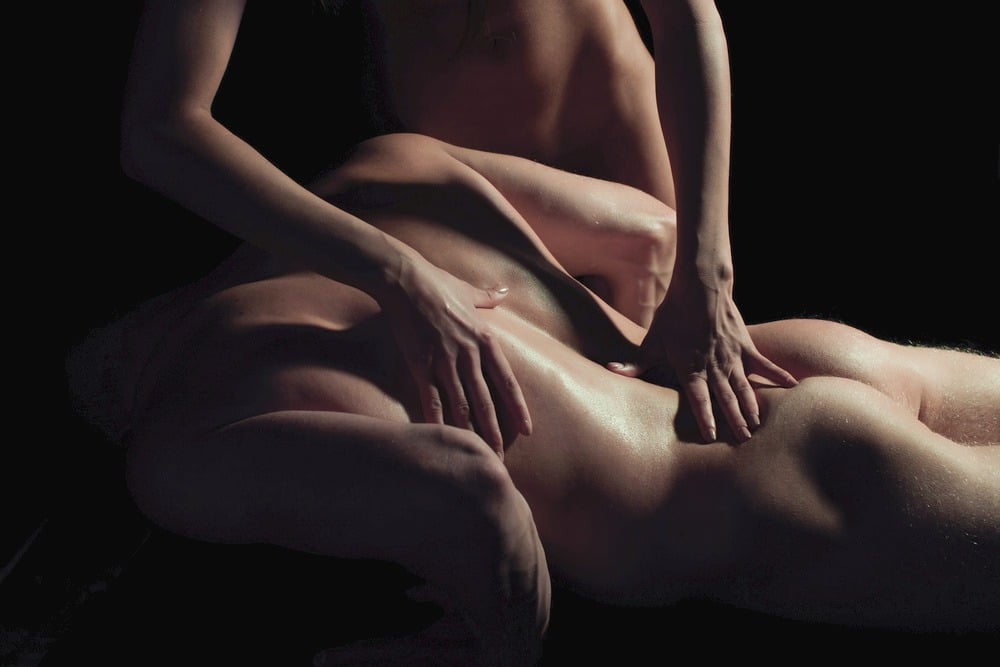 By massaging the gland from the inside, men can experience an intense orgasm. This will often feel even more intense than a regular orgasm. In addition, emptying the prostate is very healthy! When the seminal fluid in the prostate is not regularly released, bacteria can accumulate. By massaging the prostate regularly, you can prevent this and keep the gland in good condition.
Massaging the prostate, also known as the "command centre", gives you complete control and ensures your man will be on cloud 9 through a powerful and breath-taking orgasm. Or three… Yes, you read that right: sometimes, stimulation of the prostate can be so powerful that it's not unusual for him to experience multiple orgasms. But let's not get too far ahead yet.

Also read: Different ways to stimulate the prostate
How do you find the P-spot?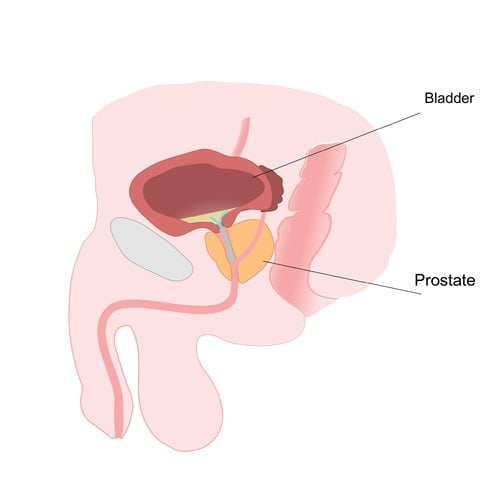 We've already told you that you can find the prostate gland in his abdomen between the scrotum and anus. At a depth of about 5 cm, you can feel a hardened area in the abdomen the size of a walnut. That's the prostate. It's located in an extremely sensitive area, where several nerve endings meet. These nerves regulate, among other things, the blood supply to the penis and orgasms.

Also read: First time anal sex: tips for beginners
How do you stimulate the prostate?
You found the prostate, now what? Gently massage his prostate to get him used to the feeling. Remember that the nerve endings are super sensitive, so be careful at first. Always apply lubricant if necessary. When he enjoys this sensation, you can increase the pressure a little. The prostate is easiest to massage in a lying position. Let him lie on his back on the bed with his knees slightly raised. Gently insert your finger and move it towards his navel. When you feel a small thickening, you know you've reached the prostate!

"Remember that nerve endings are sensitive, so be careful at first."
If you prefer not to use your fingers, you can use a prostate toy, such as prostate dildos and prostate vibrators. Remember to always use enough lubricant, for example water-based lubricant.
Prostate stimulators
We've listed some of the best prostate stimulators:
Anal Probe Prostaat Dildo no. 2
The Anal Probe Prostate Dildo no. 2 has an elegant design, with silky soft silicone material. Perfect and easy to use! The dildo has a curved top and is also flexible, so your prostate and anus can be stimulated optimally. And did you know you can use this dildo on both sides? Highly recommended!
Curved Prostate Dildo with Handle
Are you looking for a toy specifically designed to stimulate your prostate? Then the Curved Prostate Dildo with handle is just what you need. The handle allows you to insert and move the dildo in an easy and comfortable way. And it's not just your prostate that gets stimulated with the curved top; the perineum will also get a lot of attention with this toy.
Lelo – Prostate massager
This silicone prostate vibrator is equipped with an extra arm that lies on the perineum. With its input depth of 10 cm, this vibrator on the small side. Excellent for beginners! The vibrator is waterproof and can be recharged using a USB cable. It's also equipped with 6 different vibration modes.
Dynamic Duke Prostate Vibrator
This iconic Dynamic Duke Prostate Vibrator is a must-have for all lovers of prostate stimulation! The powerful vibrations of this toy provide unprecedented optimal stimulation of both your prostate and perineum. The vibrator has a flexible model and is made of soft silicone. Wanna bet that this comfortable toy will give you a crazy climax in no time?

Also read: Anal sex toys: a guide for beginners
Do you have experiences with giving or receiving a prostate massage? We're very curious about your experience!
Relevant stories
Tags
anal orgasm
anal toys
massage
p-spot
prostate
prostate dildo
prostate massage
prostate stimulation
prostate vibrator